NOTICE: If you're tired of wasting hours at the gym and are really serious about packing on loads of lean, strong, rock-solid muscles and developing an Adonis-like physique then you need to forget what you think you know about training and nutrition because…
Information Overload Has Filled The Web With Muscle Confusion Where

97% Of The Workout Advice You Get Is DEAD WRONG!
The So-Called Experts Don't Even Know These ORIGINAL

"Old School"

Muscle Building

Laws
By: Mike Westerdal
Personal Trainer, Powerlifter, Best Selling Fitness Author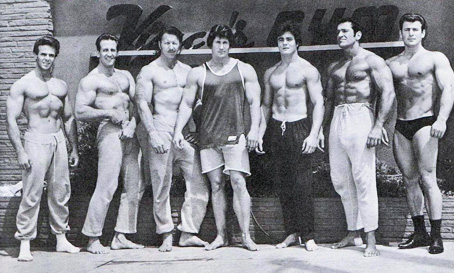 and former reader of the supplement industry owned muscle mags
For the longest time, I've been a big fan of the old-school bodybuilders… the bodybuilders of the Golden Era from the 50s, 60s, and 70s. These guys had bodies that resembled Greek Gods! And many achieved all of this without drugs or new hyped up supplements!
These guys had physiques that women just absolutely LOVED. It's true! But show a woman a cover of a muscle mag from today's bodybuilders… and they'll probably turn their heads in disgust at these guys physiques.
And who can blame them…the humongous drug bloated waists of today's pro bodybuilders explains why even young men of today's generation are inspired by the men of this past generation.
I mean, who wouldn't want a lean, muscular physique like these old-time bodybuilders had?
Even though these guys are from before my time, I feel that I have lot more in common with them than I do the pro bodybuilders of today.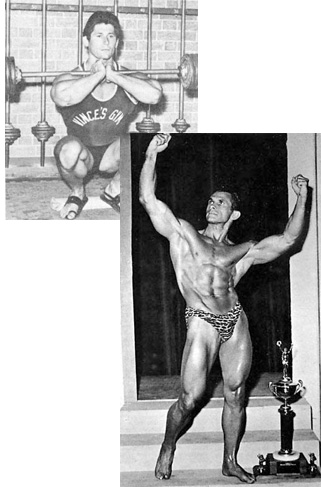 That's probably why I'm such a huge fan and student of the late great Vince Gironda also known as the Iron Guru. Vince was years ahead of his time and lived to challenge the status-quo, introducing revolutionary training techniques that were shunned by the so-called experts of the time.
Years later, study after study shows that Vince was right and the experts were wrong.
He was a physique trainer of world-class champion bodybuilders and some of Hollywood's biggest celebrities. He lived and breathed bodybuilding for 55 years, developing some of the most controversial and effective muscle-building techniques ever discovered.
In a few moments I'll tell you how you can get your hands on a very rare manual that has been called the most comprehensive writing ever assembled sharing Vince's methods and principles. But first you'll need to listen closely because I'm about to share four of my favorite Gironda principles that will help you pack on ripped muscle as fast as humanly possible.